When yard space is limited a plunge pool may be the best solution available.
A plunge pool is a smaller than a normal pool but larger than a spa and can create a resort style ambience allowing for a quick cool off solution through the warmer months of the year.
As Gold Coast land releases continue to reduce in size our plunge pools increase in popularity and demand.
We know how overwhelming the pool building process can be. That's why we created this step by step guide that helps you narrow down your preferences. We can then use that as a guide to quote from. Get started now.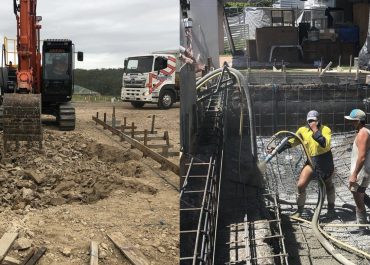 It's exciting to plan your pool. It's interesting to watch it come together as we dig, frame and pour. Handover…