Freeform pools are designed to mimic natural landscapes with irregular styles and shapes, curves and flowing lines.
Often they are further enhanced with landscaping that makes them appear more like a lake, oasis or pond.
Let your imagination run wild and make the most of the space you are dedicating to your pool zone.
We know how overwhelming the pool building process can be. That's why we created this step by step guide that helps you narrow down your preferences. We can then use that as a guide to quote from. Get started now.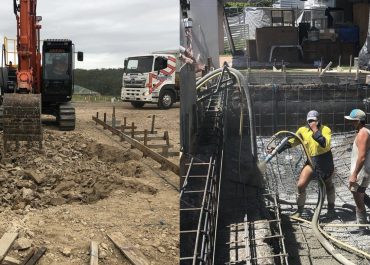 It's exciting to plan your pool. It's interesting to watch it come together as we dig, frame and pour. Handover…