Pool Style: Infinity Edge Pools
Infinity edge pools have a main body of water that runs off one or more edges flowing into a second pool. This gives the effect of water with no boundary.
Infinity edge pools create breathtaking sight lines against the horizon. Enhance uninterrupted views with this premium pool style.
Often a popular style where the vanishing pool edge meets a background of ocean or sky increasing the feel of space.
We know how overwhelming the pool building process can be. That's why we created this step by step guide that helps you narrow down your preferences. We can then use that as a guide to quote from. Get started now.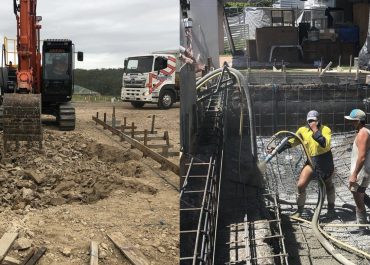 It's exciting to plan your pool. It's interesting to watch it come together as we dig, frame and pour. Handover…