Enjoy the convenience of training and exercising in the comfort of your own home. The slim features of a lap pool make accommodating it on your block easier than some of the other styles available.
Lap pools are available in custom sizes to suit your needs and can be added to geometric pools to create a hybrid.
We know how overwhelming the pool building process can be. That's why we created this step by step guide that helps you narrow down your preferences. We can then use that as a guide to quote from. Get started now.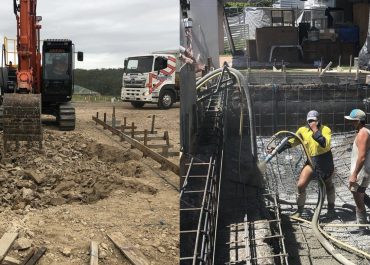 It's exciting to plan your pool. It's interesting to watch it come together as we dig, frame and pour. Handover…