Geometric pools take on a specific shape such as a rectangle, square or have running straight and sharp lines.
If you are looking for a more formal or contemporary/modern look – this is an ideal style to select.
If your home has sharp lines and strong architectural features a geometric pool will compliment and enhance your property.
This style can be sized and adapted to fit your space and location.
We know how overwhelming the pool building process can be. That's why we created this step by step guide that helps you narrow down your preferences. We can then use that as a guide to quote from. Get started now.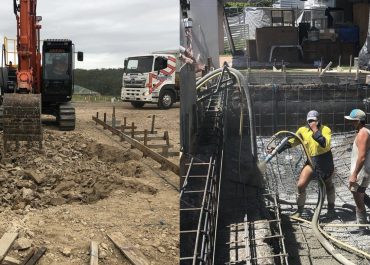 It's exciting to plan your pool. It's interesting to watch it come together as we dig, frame and pour. Handover…